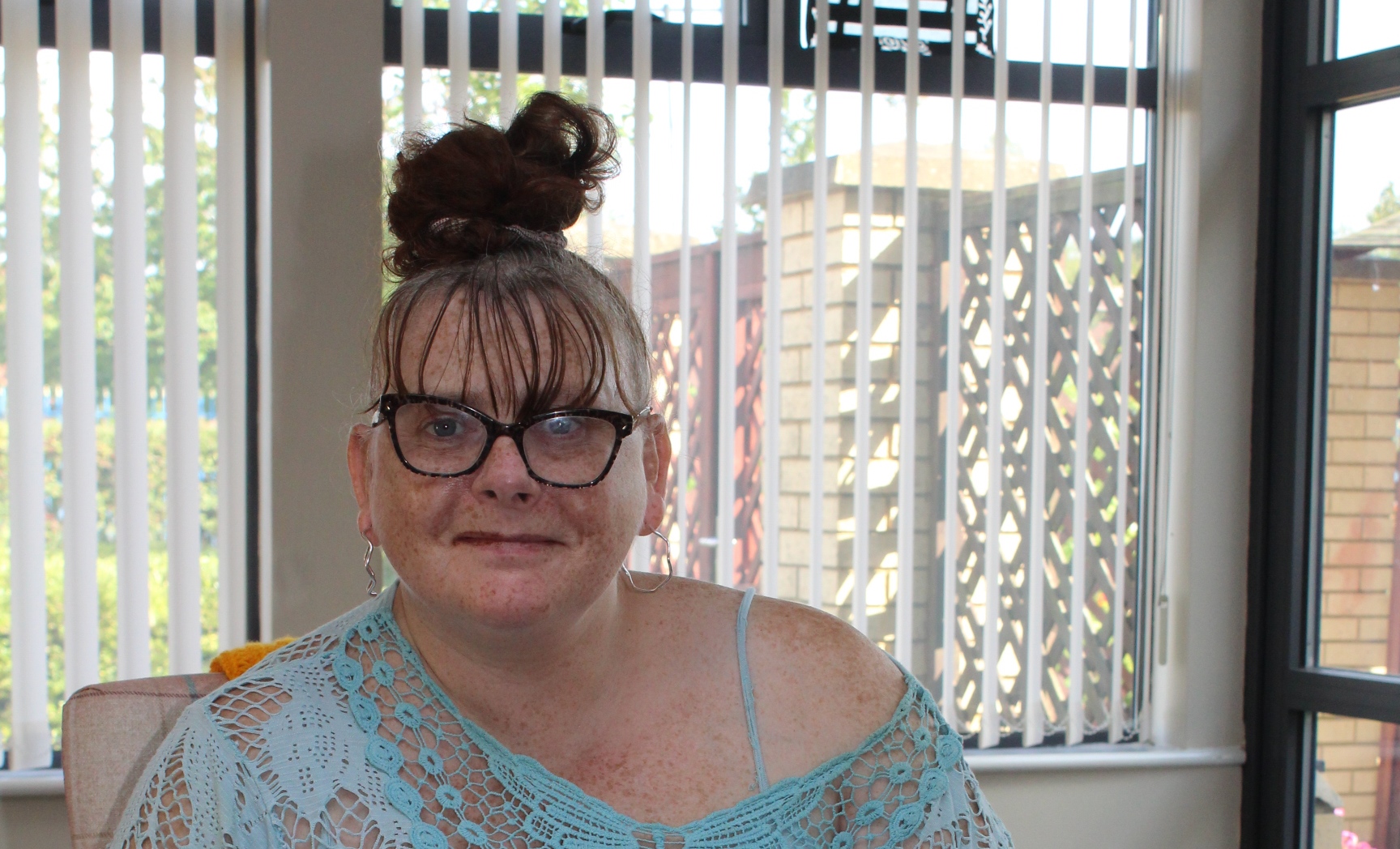 Lorraine from Platt Bridge was diagnosed with breast cancer in 2002. She was given the all-clear following a lumpectomy and radiotherapy but in 2004 found that the cancer had returned.
She also had a tumour on her spinal cord which was causing spinal cord compression and paralysed her overnight.
She flew back home where she underwent more tests and cancer was also found in her liver and bones. A course of chemotherapy was arranged for Lorraine and physiotherapy.
At this time in September 2004 she was told she didn't have long to live.
Going to the hospice
Lorraine said: "I was told I only had 3 months to live and I was asked if I wanted to go to Wigan and Leigh Hospice where I could get the help I needed. I was dumbstruck and I flatly refused to go to the hospice at first. I didn't want to go because I thought the hospice was a place where people just went to die.
"However, it was nothing like I expected I remember seeing the rooms with the patio doors and just how nice it was. I was overwhelmed."
Lorraine was admitted for end of life care but was discharged after spending around 7 weeks on the inpatient unit.
After her stay Lorraine continued to access hospice services including complementary therapy and counselling which helped her to deal with the emotions she experiences from living with an incurable illness.
Dealing with her feelings
"It was such an emotional time for me when I started attending the hospice. I could be either frightened, or angry, I would snap at my friends and family, or I could uncontrollably sob. I was really down and then I would be really angry and I just needed to know how to control how I was feeling so the hospice offered me counselling.
"It felt like a big weight had been lifted from my shoulders. Counselling for me has been a godsend and this has played a key part in keeping me positive and not wanting to give up when I hit rock bottom."
The Oak Centre
Lorraine attended the day hospice but stopped going in 2010. She was reintroduced to the hospice in 2017 when she began to feel socially isolated and it was suggested she visit the Oak Centre*.
She said: "I was totally amazed. Just being there really brought me out of myself and I attend as much as my body will allow. Having the Oak Centre as a place to go has meant that I can still enjoy myself regardless of what's going on with my health."
Lorraine has attended many of the education sessions including the anxiety workshop, falls prevention and breathlessness management. She also attends creative therapy sessions which she says helps her forget about her illness as she concentrates on a project.
Writing her life story
During a session on setting personal goals she revealed her desire to write her life story. The Oak Centre staff and volunteers helped Lorraine to achieve this and her book Life is a Rollercoaster was self-published in June.
"I love the Oak Centre and have told everyone about it," she said. "It's amazing. I even come on my own sometimes which shows my confidence has built up because I didn't go out for 12 months at one point.

"Through the help I received and attending the Oak Centre I feel like I have found myself. It's like I've been in a cocoon and now this butterfly has come out."

*The Oak Centre closed in December 2020