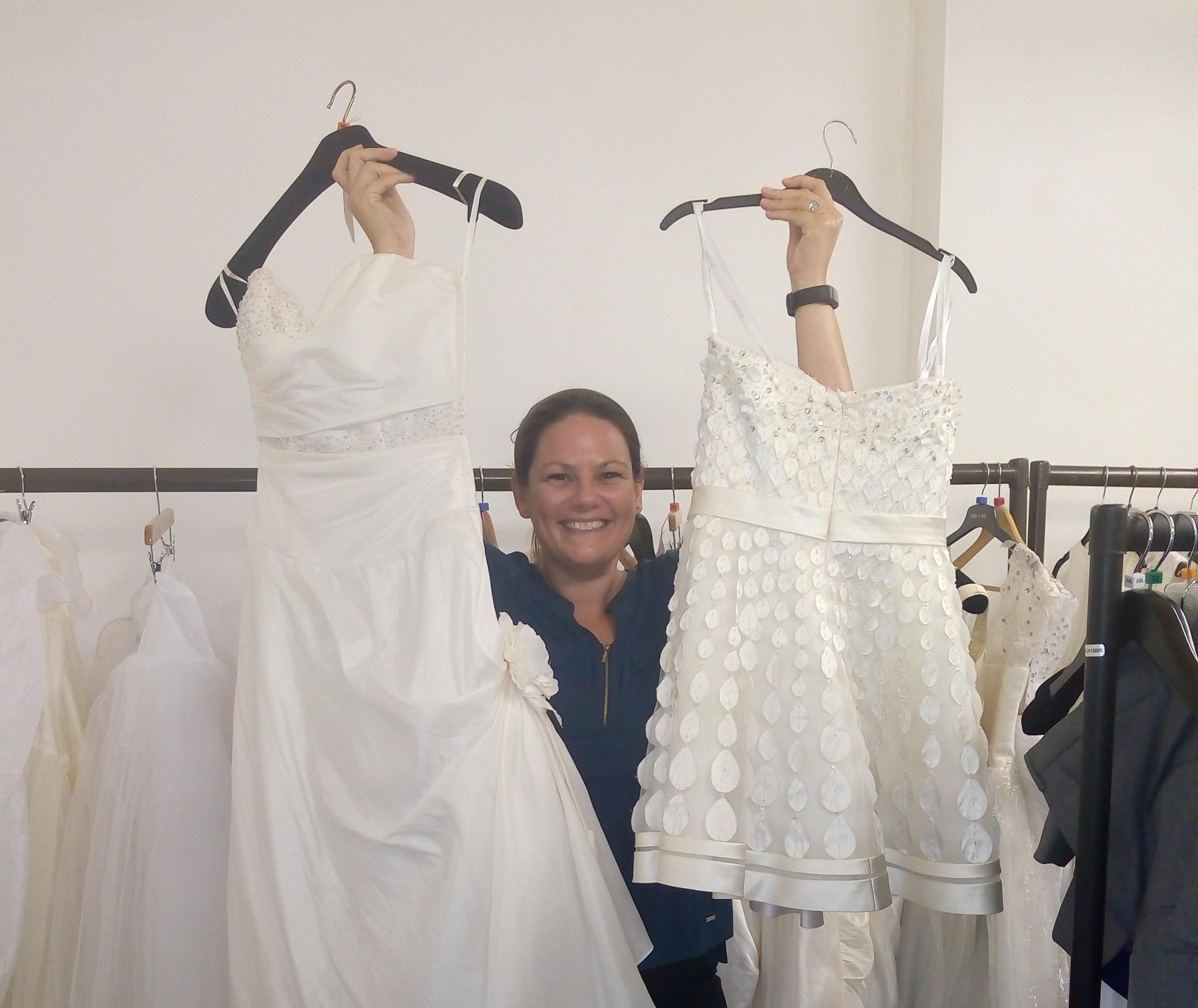 The hospice has launched an online bridal and occasions shop to raise funds for the charity.
The eBay shop sells designer wedding dresses at bargain prices as well as outfits for grooms, bridesmaids and page boys, prom dresses, cruise wear, mother of the bride outfits and accessories including shoes, handbags and fascinators.
Retail Manager Anna Hart said: "Our high street shops are crucial to helping us raise funds for the hospice but during lockdown when they had to shut down our online sales increased significantly. Lots of people were ordering things like puzzles and games and these have continued to sell fantastically well.

"As we are fortunate to have a lot of beautiful items donated to us, we decided to launch an online bridal and occasions shop. New eBay shops are allowed a limited number of listings at first and this increases as sales are made. It's early days but every item has interest so far and we are posting new stock online regularly.

"At the moment couples are having low key celebrations and there are many people wishing to shop more safely by using an online service. Our online bridal shop meets these needs."
This eBay bridal shop is managed by the hospice retail team and volunteers Ann and Glenda who answer any questions about the items and package them up for shipping.
At the moment the shop has wedding gowns from designers including Mori Lee and Phil Collins as well as shoes, hats and prom dresses.
Anna added: "Brides often spend upwards of £1,000 on their wedding dress and ours are priced at around £50 so customers can get a bargain and support the hospice at the same time.

"We have got lots of stock which is all in excellent condition because, of course, a wedding dress is only worn for one day.

"If people want something specific they can always get in touch with us by calling 01942 255483 or email us: retail@wlh.org.uk and we'll do our best to find what they need."
To visit the shop go to: https://www.ebay.co.uk/usr/hospicebridal
The hospice also has a second eBay shop selling items such as ornaments, games, puzzles and collectables at https://ebay.co.uk/usr/hospicvintag_0 as well as shops on depop.com (clothes, shoes, accessories) and Discogs.com (vinyl records).
For information on which shops are open see Shop Information