Play our lottery – you could win up to £1,000!
Playing the Wigan and Leigh Hospice Lottery is a great way of helping people with progressive, incurable illnesses in your community. Many people look at their subscription as a way of making a regular donation - with the added bonus that you might win one of 30 guaranteed weekly prizes.
To sign up to be a lottery member and be in with a chance of winning £1,000 every week, you can:
Download our Wigan and Leigh Hospice leaflet Lottery Application Leaflet This can be returned to the hospice via freepost or emailed to lottery@wlh.org.uk  We can also send you one in the post.
Call our lottery office on 01942 525566 (available Monday - Friday 9am - 4pm)
Email lottery@wlh.org.uk for more information
Our Prizes
There are 30 prizes to be won every week.
There is a guaranteed top weekly prize of £1,000 with additional prizes of £250, £100, £75, £50 as well as five prizes of £25 and 20 prizes of £10.
Have I won?
Please see Check If You've Won.
How Playing Our Lottery Helps
Our lottery pays for almost 750 individual days of patient care on our inpatient unit. By joining you can help to ensure that hospice services are here now and for future generations.
How it works
Our lottery costs just £1 per week or double your chances with two numbers.
You'll be given a unique number which is yours to keep and every Friday 30 winning numbers will be drawn by a computer.
If your number is drawn you could win up to £1,000.
There's no need to claim or check the results as we'll send you a cheque in the post. However, the winning numbers will be published weekly on our website.
Lottery canvassers
We employ three lottery canvassers - Caroline, Dal and Angela - who are pictured below.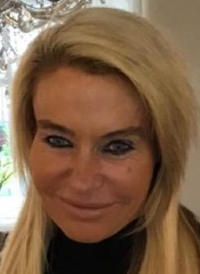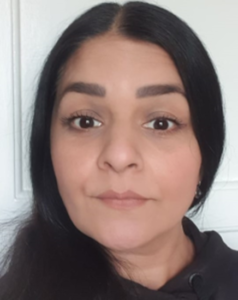 Change of address
If you play our weekly lottery and have moved house recently, please make sure you update us with your current address in case you are one of our lucky winners.
Leaving the lottery
To cancel your lottery subscription please email: lottery@wlh.org.uk or call us 01942 525566.
Important Information
The Gambling Commission
The Wigan and Leigh Hospice lottery is licensed and regulated in Great Britain by the Gambling Commission under account number 5202.
https://registers.gamblingcommission.gov.uk/5202
Wigan & Leigh Hospice is a registered charity, number 513400.
How Proceeds Are Used
In 2019-20 for every £1 paid to play our lottery 57p was spent directly on funding the services provided by Wigan & Leigh Hospice which provides free care and support to local patients and those people closest to them.
18p goes on prizes and 25p on running the lottery.
Each week winners are randomly selected by our Random Number Generator on the computer. There is a 1 in 10415 chance of winning a prize based on figures at 31st March 2020 but will vary depending on players per draw.
The likelihood of winning a prize
All entrants in the draw have an equal chance of winning a prize. There are 30 guaranteed prizes available every week.
How prizes are allocated
Prizes are allocated using an independent random number generator.
Responsible Persons
Responsible Persons: Kate Gaynor, Head of Income Generation and Sophie Cannon, Fundraising Manager
Age of players
Members of the lottery must be 16 years of age, or over. It is illegal to gamble under the age of 16 years.
Gamcare
The hospice promotes responsible gambling and offers individuals access to support from Gamcare if needed: 0808 8020 133 (www.gamcare.co.uk)
The Responsible Gambling Trust
The Responsible Gambling Trust is committed to minimising the level of problem gambling and gambling-related harm in Britain through effective education and prevention techniques, which stop people getting into problems with their gambling, and ensuring that those that do develop problems receive fast and effective treatment and support. www.responsiblegamblingtrust.org.uk
Exiting the lottery
If you believe you may have a problem with gambling, you can complete a Self Exclusion Form. Please submit this form to the Hospice Lottery office so we can remove you from the weekly lottery draw. Players who choose to self-exclude will not be able to re-join the lottery for a minimum of six months and will be removed from all gambling related marketing.
To self‐exclude please fill in the form and return it to: Lottery Office, Wigan and Leigh Hospice, Kildare Street, Hindley, Wigan WN2 3HZ, or email your completed form to: lottery@wlh.org.uk.
Terms and Conditions
To see our Terms and Conditions for the weekly draw and our bumper draws please please see Wigan & Leigh Hospice Lottery Terms and Conditions
In March 2021 we updated terms and conditions to ensure they continue to meet current Gambling Commission requirements.
Complaints
In the case of a complaint about hospice lottery activities please contact us on 01942 525566 or email: lottery@wlh.org.uk
You may also make a complaint to:
Independent Betting Adjudication Service
PO Box 62639
London
EC3P 3AS