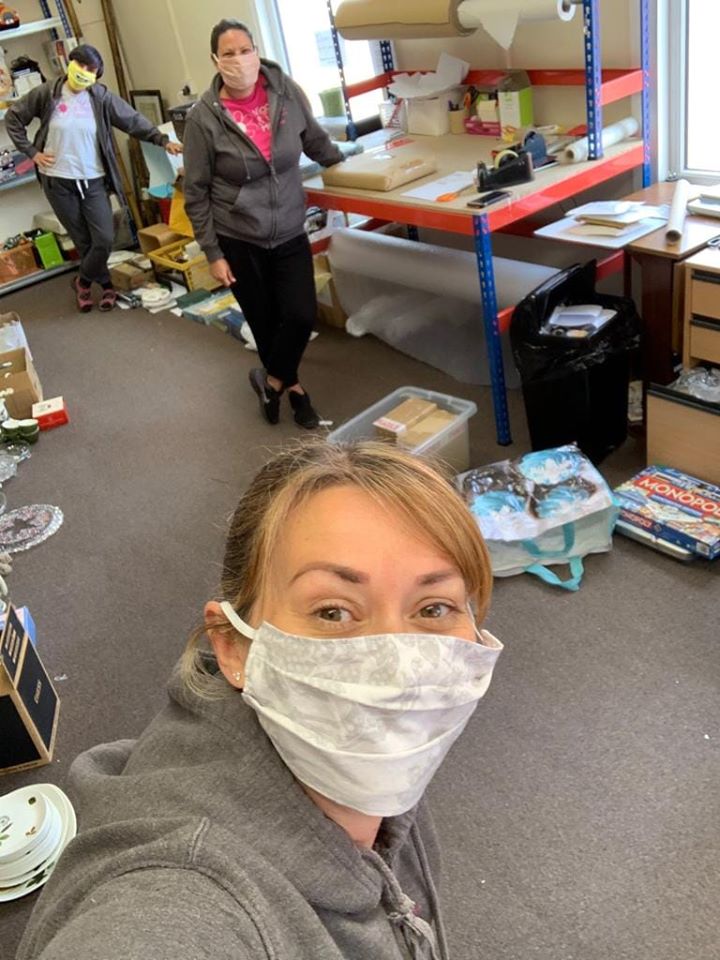 THE BOROUGH'S hospice is reporting an upsurge in online sales as shoppers' habits change during the coronavirus pandemic.
Prior to lockdown Wigan and Leigh Hospice was averaging around £700 a week in online sales but is now bringing in around £2,000 a week in much-needed funds.
The charity's 13 shops across the Borough are currently closed.
Demand for jigsaw and games
Jenny McAvoy, Retail Co-ordinator, said: "Online sales have rocketed across all of the platforms we use and we've been capitalising on those changes.
"As people stay at home more we have noticed a huge upsurge in demand for jigsaws and games and games consoles, as well as knitting and sewing patterns. However, our usual collectables such as vintage china, ornaments and glassware are selling just as well as they always have.
"Our customers' demand for clothing has been met by eBay and Facebook Marketplace and designer items are selling on our Depop site.
"Facebook Marketplace in particular has enabled us to widen our reach in our local community at a time when our traditional charity shops are unable to open. We have lots of repeat customers and are building up a lasting relationship with lots of people."
130 packages a week
Currently the team are posting out around 130 packages a week as a result of sales from eBay, Amazon, Facebook marketplace, Discogs and Depop.
Some of the biggest sales include a vintage Kenwood food processor at £145, two barley twist vintage wine glasses for £200 and a retro Manchester United shirt for £59.
Customers can also buy items from the hospice's shop window on Market Street, Hindley. When shoppers see an item in the window that they want, they ring the phone number on the shop door and the sale takes place on the doorstep adhering to social distancing.
Re-opening
The charity hopes to start reopening shops one at a time by the end of June as soon as adequate measures are in place to keep volunteers and customers safe. For the moment donations cannot be accepted.
Kate Gaynor, Head of Income Generation, said: "With our shops closed at the moment online sales are a great way we can keep bringing in funds to ensure we carry on delivering compassionate care for local people."