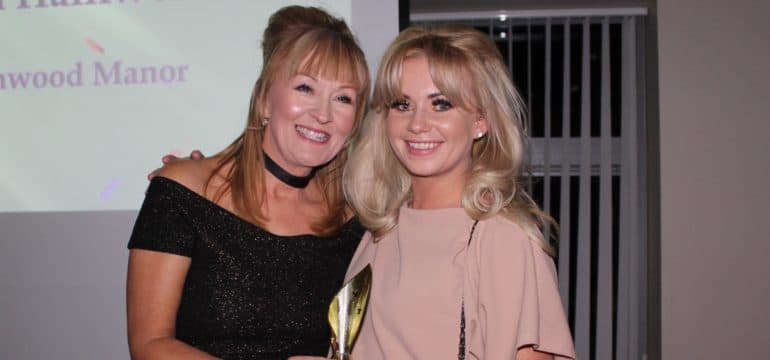 THE CARE and dedication of nursing home staff in Wigan borough will be recognised at a ceremony organised by Wigan and Leigh Hospice on Friday, October 26th.
The hospice's Hospice In Your Care Home team has arranged the ceremony for the third year running to celebrate the progress made by nursing homes to improve end-of-life care for their residents.
Since November 2015 the team has been running a rolling programme of training and offering ongoing support to borough nursing homes. They currently work with 11 of the borough's 21 homes.
At Leigh Sports Village on October 26th a total of 15 titles will be awarded including Manager of the Year, Most Improved Home and Home of the Year.
Debbie Dempsey, Hospice In Your Care Home Manager, said: "We have seen some excellent care being delivered in nursing homes by dedicated staff but all too often this is not recognised.
"We began the Hospice In Your Care Home awards to both celebrate their achievements and to raise awareness of the genuine care that is being provided.
"Over the time we have been working with the homes we have seen staff become more confident, care for residents at the end of their lives has improved and more residents are planning for their future care."
Four registered nurses and a healthcare assistant from Hospice In Your Care Home are a regular presence in the nursing homes. The team provides training based upon the most up-to-date research available and aims to equip nursing home staff with the practical skills and knowledge needed to provide sensitive, timely and compassionate end of life care.
Education programmes have been delivered on how to communicate in difficult or distressing situations, such as talking to residents about their future care needs. Staff have also been trained in how to recognise when someone is nearing the end of their life and how to anticipate what medication and pain relief may be needed.
Additionally, fewer residents have been unnecessarily admitted to hospital when they are coming to the end of their lives*.
The 11 homes are: Ashton View Care Home in Ashton; Appleby Court Nursing Home in Pemberton; Belong Village Atherton; Dean Wood Manor in Orrell; Rosebridge Court in Hindley; St George's Nursing Home in Wigan; Richmond House Care Home in Leigh; Shawcross Care Home in Ashton; Westleigh Lodge Care Home; High Peak Lodge in Leigh and Westwood Lodge in Wigan.
Voting boxes were placed in all 11 nursing homes to give staff the opportunity to nominate their colleagues. Families and patients were able to vote for the 'Staff Member of the Year'.
Around 120 nursing home staff are expected to attend the awards ceremony which will be hosted by Hospice Chief Executive Alan Baron.
The awards being presented are:
• Manager of the Year
• Deputy/Support Worker of the Year
• Dignity Champion
• Senior/Lead of the Year
• Advance Care Planning (ACP) Champion
• Non-clinical staff member of the Year
• Nurse of the Year
• Nursing Assistant/CHAPS (Care Home Assistant Practitioner) of the Year
• Carer of the Year
• Committee-nominated award
• Staff Member of the year (nominated by families/patients)
• Peer Nomination
• Most Improved Home of the Year
• Outstanding Home of the Year
• Special Recognition Award
The winners will be selected by the Hospice In Your Care Home Steering Group which includes team members from Hospice In Your Care Home and Wigan Council's quality performance officers team.
Wigan and Leigh Hospice works with nursing homes in order to ensure that as many local people as possible can benefit from our expertise and knowledge in end-of-life care.
* An independent evaluation of the Hospice In Your Care Home service by Lancaster University in 2015/16 found that since the team began working with eight nursing homes there had been a 25% reduction in unnecessary hospital admissions of their residents.
Notes for Editors
Hospice in Your Care Home was established following funding from Wigan and District Cancer Research Committee and from Wigan Borough Clinical Commissioning Group and Wigan Council.