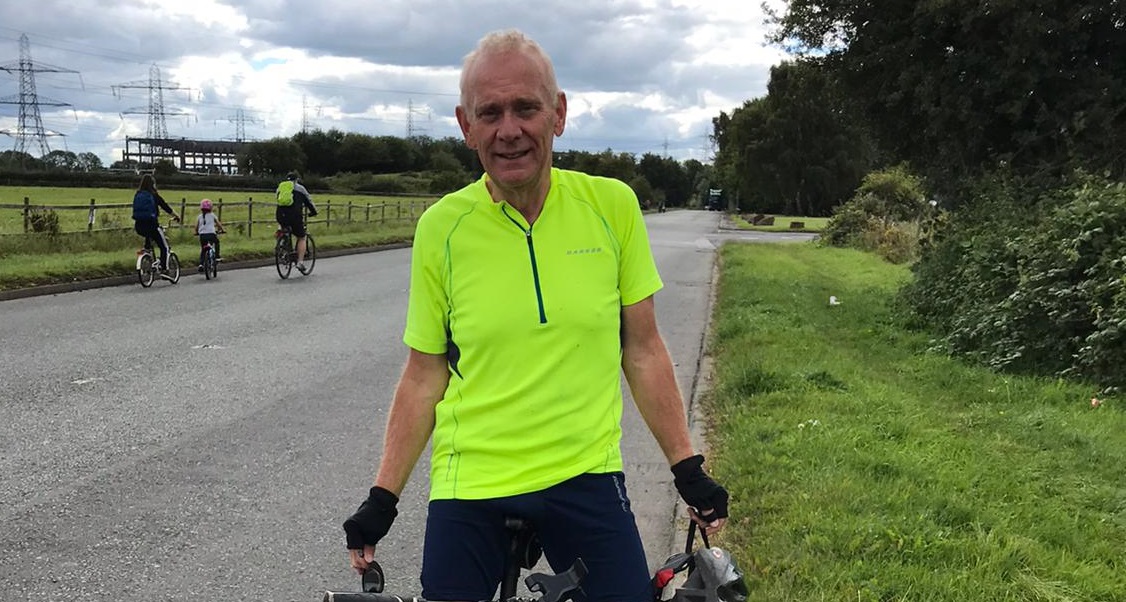 AN ASTLEY man has ridden his bike every day for 148 days to raise funds for the hospice which cared for his wife.
Andy Racle, 64, rode around 2,200 miles on consecutive days between March 21st and August 15th for Wigan and Leigh Hospice and only stopped riding because he went on holiday.
Debra
His efforts saw dad of three Andy raise £1,343 in memory of wife Debra who passed away from cancer aged 52 in August 2011.
Andy, who works as Group Inventory Manager for Seddon Plant & Engineers Ltd in Bolton, said: "I have been cycling for seven years and have done the hospice's Manchester to Blackpool Bike Ride twice. The plan was to do it again this year but of course because of Covid it got cancelled.

"I started doing some training just before lockdown came in then carried on and I got to about 30 or 40 rides when I realised I hadn't missed a single day so I wanted to get to 50 and then 100 consecutive days. I would have liked to have got to 150 but I went on holiday on August 15th, but I did manage to at least get one last early morning ride in that day."
Andy described why he chose to support the hospice which cares for people from Wigan Borough with life-limiting illnesses.
Welcoming and caring
He said: "Debra came to the hospice as a day service patient for a long time, she loved it, then went onto the Inpatient Unit in the last two weeks. They were so very good to my wife over about three years and the last two weeks in particular.

"They were so very caring and as her passing approached we knew what was going to happen. They very kindly let us stay overnight and always sorted us out with tea and coffee. It's a very welcoming and caring place."
Andy and Debra were married for almost 35 years and had two sons and a daughter together.
Andy began cycling in 2013 after becoming determined to shape up and he quickly shed three stones that year. Since then he has lost a further stone and lost a further stone during lockdown as he was out cycling so much – and the pubs were closed!
Son Anthony
He did the hospice's Manchester to Blackpool Bike Ride on his own in 2014 and with his son Anthony in 2015. Andy raised over £1,000 in 2014 and the two of them raised £2,100 between them in 2015.