By Wigan and Leigh Hospice with Elmridge Court extra care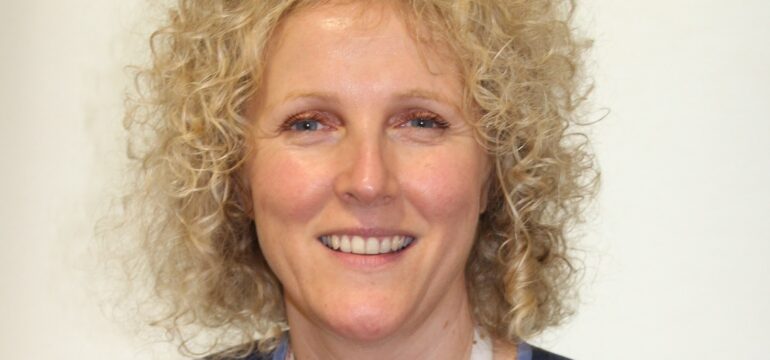 Talking about dying and what we want to happen when we die doesn't come naturally or easily to many of us.
However, last month, a group of people living at Elmridge Court extra care housing in Lowton welcomed a team from Wigan and Leigh Hospice to talk about just that; what was important to them for their future care, and where they wanted to be at the end of their life, an approach known as Advance Care Planning (ACP).
Mark Lewis, Deputy Head of Operations at Elmridge Court, said: "I had some initial worries on how Advance Care Planning would be presented to vulnerable people or people feeling low.

"The hospice team came in a few weeks ago to talk about Advance care Plans (ACPs) and planning for the future, then they followed this up with another visit to support the process with individual residents, and so many people were interested and attended. The main reason for them doing it was that their wishes about dying at home would be recorded. So many people asked me 'So, does this mean I'll be able to die at home?'

"The level of engagement in that meeting showed me it was comfortable for the resident to talk about and it was so much better that they could make decisions now when they're well, rather than trying to tackle it further down the line."
Never discussed
A few years ago no-one at Elmridge Court – homes for people aged 55 and over – would have died at home.
"If anyone was poorly they were going into hospital and coming back home was never discussed. We became involved with Hospice in your Care Home through their persistence and our Service Lead's openness to it," said Mark.
A year ago they were contacted by Debbie Jones, Manager of Hospice in your Care Home, a service which aims to improve the quality of palliative and end of life care for Wigan Borough residents through training, education and ongoing support for care providers including nursing and residential homes; extra care and supported living, and learning disability services.
Kim Jackson, Service Lead at Elmridge Court, said: "Another member of staff and myself did the 12-week training programme offered by Hospice in your Care Home and the more we did, the more we realised it was applicable to extra care.

"Debbie and I have monthly meetings now where we go through any changes in residents' and identify those people we need to discuss end of life planning with.

"Since working with the team I've been able to identify people who are deteriorating. There was one lady I could see was declining, and we didn't know if anything could be done for her in terms of treatment so Debbie visited and a doctor also came out and it was identified that she was in the last few days of life. Debbie discussed how staff at Elmridge could support her best and communicated with the GP to arrange the 'just in case' medication and also referred her to the Hospice in your Home team for extra support.
Working with the family
"The family really wanted her to die at home, Debbie worked really well with them, we did an ACP and in the end she did die at home. It was very personal, her family were there and the staff knew they weren't alone because they could always phone Hospice in your Care Home or someone would come out to offer support. If she'd gone into hospital the family may not have been able to visit because of COVID-19 restrictions.

"Two years ago we would never have thought about dying at home being an option. She absolutely would have gone to hospital – I would have called the paramedics and there would have been no conversation about keeping her at home. I'd never even heard of ACPs."
Between September and December 2021 four residents at Elmridge Court died. Three died at home and the other in the hospice.
Kim said: "At first the staff were asking 'how will ACPs work?' and 'How will I know if I'm doing it right?' but now the team will ask for support from the hospice team to offer an ACP. It means people can have choice and this is their home – many of them have lived here a long time and this is where they want to be – in their own environment surrounded by familiar faces."
Partnership working
Debbie said: "It has been a wonderful experience, getting to know the staff and residents at Elmridge Court and challenge the perception that dying people cannot be managed in extra care services. The partnership working has only been successful because of the absolute dedication and engagement from the management and staff, and their desire to improve the end of life experiences of their residents.

"Despite initially being uncertain about how palliative and end of life care education would 'fit' with an extra care model, staff have been enthusiastic and open to increasing their knowledge and confidence. We have worked closely to identify the learning needs of various members of the team at Elmridge and have also provided them with opportunity to reflect on how the deaths of their residents has impacted on them. They have gained satisfaction in knowing that the people they support can remain in their own homes, and that they will be able to access advice and support as necessary.

"The work which continues to take place is not only inspiring but it proves that this approach can, and does work in settings which historically have little experience of supporting dying people, and enables choice and dignity for some of the most vulnerable people in our community."