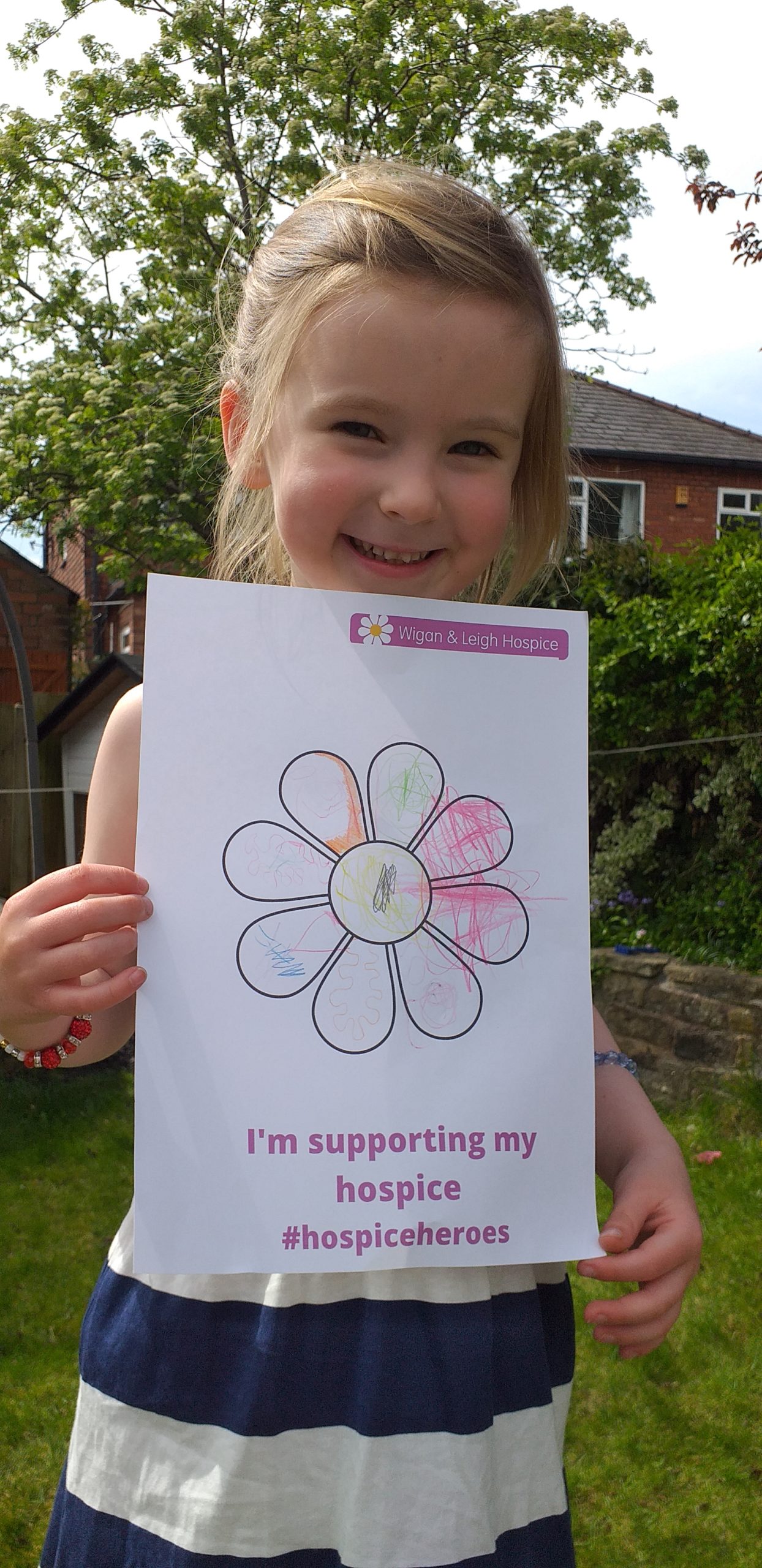 YOUNGSTERS across the Borough are being urged to colour in a picture to show their support for Wigan and Leigh Hospice.
The Hindley-based charity is asking children to colour in a picture of the hospice's daisy from their logo or a picture of a rainbow.
Christine Edwardson, Community Fundraiser, said: "It has been a tough few weeks as fundraising events have been postponed or cancelled and we've been forced to close our shops and stop door-to-door lottery collections.
"Meanwhile our nurses, doctors, healthcare assistants and support staff have been working tirelessly to adapt and continue to provide compassionate care to patients throughout the coronavirus outbreak.
"The support of our community is so important to us and children have always been just brilliant at helping the Hospice. We're hoping they colour in these pictures to show the Hospice doctors and nurses that they are not forgotten."
The Hospice continues to accept both inpatients and outpatients who are at the end of life or require specialist support to manage symptoms caused by a life-limiting illness.
Inpatient Unit
The Inpatient Unit is accepting referrals of patients, including those with COVID-19 and patients living in their own homes are receiving visits if they are essential or having telephone and video appointments if a visit is not essential.
Staff are offering bereavement support over the telephone rather than face-to-face sessions. Emotional support is available to both patients and those people closest to them to help them deal with anxiety many of them are feeling, which has been intensified by the impact of coronavirus.
Printables
The printables are available to download from Fundraise for us
Photos can be sent to: fundraising@wlh.org.uk and may be shared on the hospice's social media pages or in the Wigan Observer/Post.