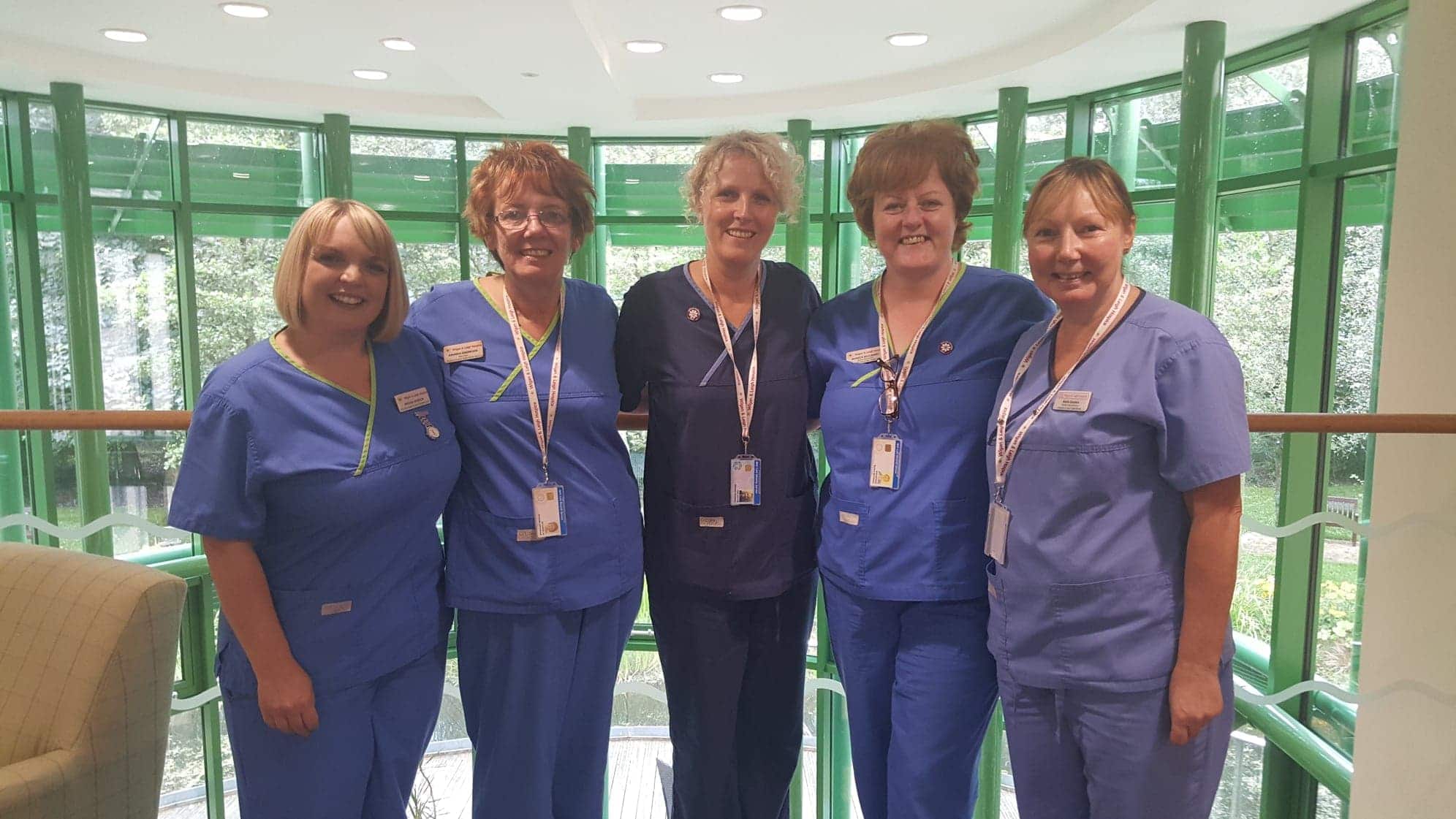 ALL nursing home staff across Wigan Borough will be offered training in caring for their residents as they approach the end of life.
The Hospice in your Care Home team at Wigan and Leigh Hospice is recruiting four new Healthcare Assistants and an Educator.
As a result the new team will be able to educate staff and provide training in palliative and end of life care in all 22 of the Borough's nursing homes.
Two Year Period
The team has been commissioned by Wigan Council to deliver the service for an initial two year period from September 2019.
At present, the team of one Healthcare Assistant and four Educators, is working with twelve of the Borough's nursing homes.
Debbie Dempsey, Hospice in your Care Home Team Manager, said: "The team uses a role model approach, spending a lot of time in nursing homes to ensure staff are embedding best practice and providing excellent end of life care. We offer an urgent referral system so nursing home staff can contact us for support. A bespoke training programme is also provided.

"We have been working with nursing homes since November 2015 when the team was established and in that time we have seen nursing home staff become more knowledgeable and empowered and have seen some excellent care being delivered. Relatives have commented that standards have improved and end of life care has been prioritised.

"We believe passionately that everybody at the end of life in Wigan Borough should have a dignified death. By expanding to reach all 22 of our nursing homes we can achieve that for many more local people."
From September the team will begin working with another two homes then take a staged approach until all 22 homes are given access to the programme.
Objectives
All nursing homes taking part will be given a set of objectives to achieve within 12 months. The objectives include ensuring all registered nurses in a nursing homes complete syringe pump training and that a minimum of 24 staff complete a formal two-day education programme.
Residential Care Homes
In addition, the team will begin to offer a training programme at the hospice to all of the 32 residential care homes in Wigan Borough.
Membership Scheme
Nursing homes that have been receiving training from Hospice in Your Care Home for more than a year have been invited to join a membership scheme to ensure they can carry on accessing the service.
Positions Available
Two Healthcare Assistants have been recruited but positions are still available for two more Healthcare Assistants and an Educator. Those applying should have an interest in education and a passion for delivering excellent end of life care.
See www.wlh.org.uk/join-our-team/ for more information.