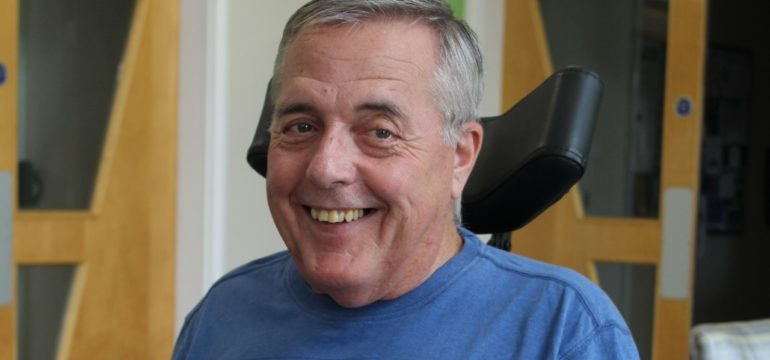 A PATIENT from Wigan and Leigh Hospice will act as official racestarter for the Leigh Community 10K on Sunday, August 12th.
Kevin Lowe, 69, from Tyldesley will fire the starting pistol at 9.30am to set hundreds of runners off on the second Leigh Community 10K.
The hospice, which cares for over 1,100 local people with a life-limiting illness every year, is the main charity partner for the event.
Kevin, who has Motor Neurone Disease, goes to the hospice's Oak Centre which is open to day visitors three days a week. The service aims to support people who have been diagnosed with a life-limiting condition to manage their illness so that they can still make the most out of life.
Kevin said: "Mandy at the Oak Centre mentioned that there was an opportunity to be the racestarter for the Leigh 10K and I thought it was something different and something I might not get asked to do ever again. The grandkids are coming down to see me too and I'm really looking forward to it."
The second Leigh Community 10K will start and finish at the Town Hall and take in two laps of Leigh town centre.
Market Place, The Avenue, Lord Street and Princess Street will be closed to traffic between 9am and 11am.
There will be one-way traffic between the same hours on Holden Road, Manchester Road, Chapel Street, Guest Street, College Street, East Bond Street and Platt Fold Street.
This year a market will be held on Civic Square between 9am and 12noon featuring stalls selling food, drinks, crafts and gifts.
To sign up for the Leigh Community 10K please visit www.leigh10.co.uk. Registration will close once 1,000 participants have signed up.
The Leigh Community 10k is sponsored by Bithells Waste Management Ltd, Leigh Neighbours Project, Eldercare and Intertek. It has been organised through a partnership between Inspiring healthy lifestyles, FCR Events Ltd., Leigh Harriers, Nectar Creative, Wigan and Leigh Hospice and Wigan Council.