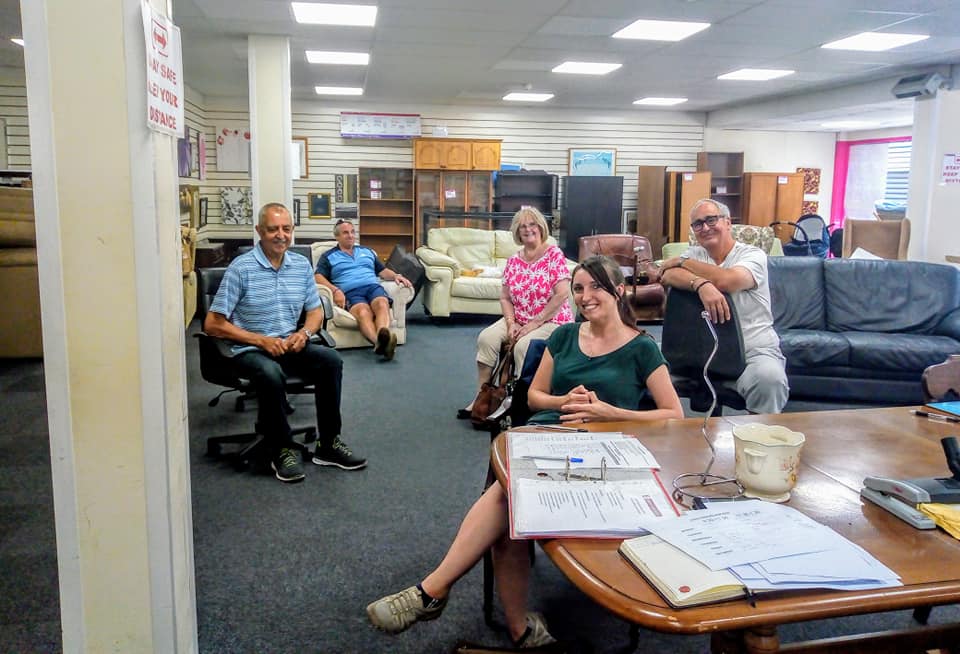 WIGAN and Leigh Hospice has begun the re-opening of its 13 shops today (Monday, June 29th) after being closed for over three months due to the coronavirus pandemic.
The charity's furniture and electricals shop on Lord Street, Leigh, is the first to open to customers.
More shops will follow one at a time as the charity works to make them safe for their 400 strong team of volunteers.
Welcoming customers back
Retail Manager, Anna Hart, said: "It is fantastic to be able to reopen the first of our shops and we are delighted to have our volunteers back. Some changes have been made: Perspex has been installed around the till area and our volunteers have been trained to ensure we are taking appropriate safety measures. We are all really excited to welcome customers back again and to give them a safe space to shop with us."

"We have also welcomed back our E-shop volunteers this week who will make a huge difference to the income we raise for the hospice."
Run by volunteers
Unlike most other charity shops those run by Wigan and Leigh Hospice are run entirely by volunteers supported by a small team of staff.
Kate Gaynor, Head of Income Generation, said: "We are very lucky to have shops run entirely by hard working and dedicated volunteers and I am pleased to see them beginning to return to their roles. The staff and volunteers have been working hard behind the scenes to get the shop ready and I am looking forward to seeing more of our shops open in the near future."

"Our Lord Street shop will be able to accept donations of furniture and electrical items from Monday so we're hoping the community will be as supportive as it has always been and bring those items down to the shop. We do have to ask, however, that no other donations are brought along as we are not yet able to deal with those safely."

"As a charity we absolutely rely on donations and are very excited that we are starting the process of re-opening our shops and raising funds to help some of the most vulnerable people in our community."
Opening Times
The Leigh Lord Street shop will be open Monday to Saturday 10am to 1pm.
The Hospice is still selling donated items on Ebay, Depop, Discogs and Facebook Marketplace.