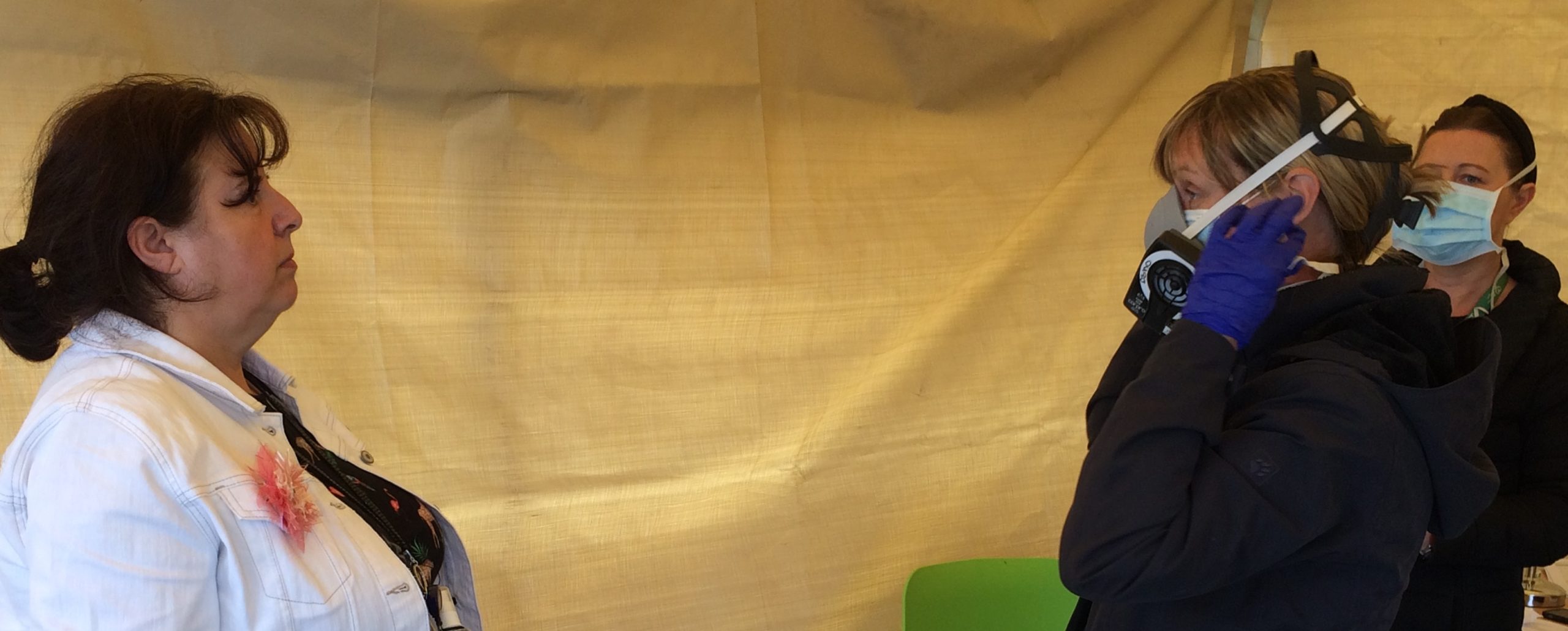 WIGAN and Leigh Hospice is being used as a temporary site for testing the masks used by home care and domiciliary staff.
Around 120 individuals are regularly visiting the space set aside at the hospice where their masks are tested to make sure they fit properly to the wearer's face.
Those visiting for mask testing are people who care for vulnerable people across the Borough who receive NHS-funded care and have a Personal Healthcare Budget.
Pulling Together
Jo Carby, Clinical Director at the hospice, said: "We discovered that Wigan Borough Clinical Commissioning Group (CCG) needed somewhere to do their mask testing and we offered to provide accommodation for them. Being located in Hindley we are in the centre of the Borough and have offered an enclosed space which means they don't need to come into the main hospice site so it is perfectly safe for everyone.

"We all have to do what we can during this pandemic to help each other out and it has been heartening to see how the Borough is pulling together."
Gazebo
A gazebo has been provided in a private outdoor garden within the hospice site at Kildare Street and will be there for the foreseeable future.
Ends
Photo: Dawn Turrisi, a personal assistant to someone with a Personal Healthcare Budget is taught how to wear her mask by Emma Redmond from Wigan Borough CCG. Also in photograph is Emma Atherton from Wigan Borough CCG