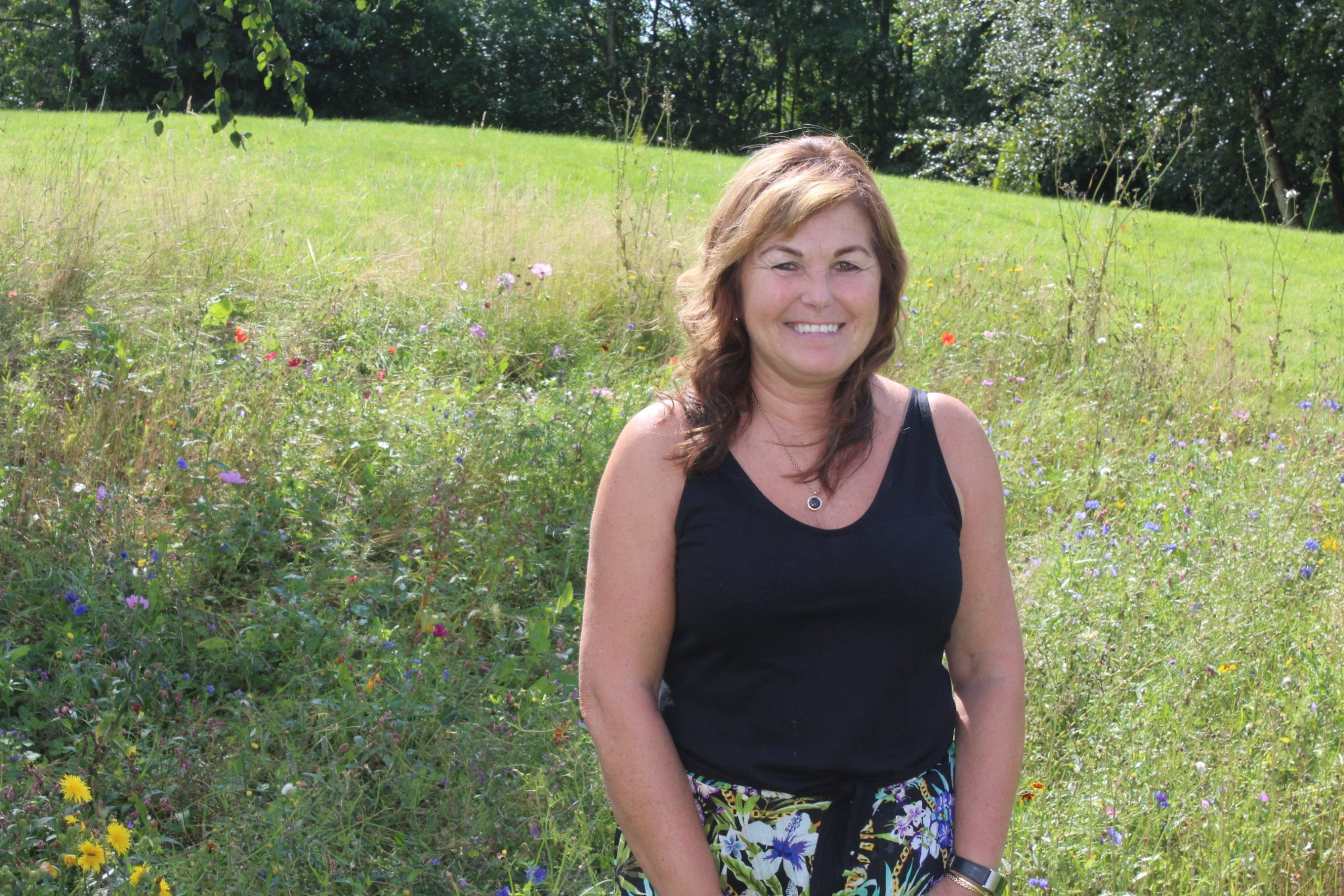 THE WIDOW of a Hindley man who passed away last year is urging people to support our annual Light for a Life appeal.
Jacqueline Turner from Hindley is launching the fundraising appeal in memory of her husband Mark Turner.
Every year the lives of loved ones are marked through Light for a Life by families across Wigan and Leigh as a way of remembering or to give thanks.
Jacqueline said: "Without the hospice we wouldn't have been able to get through the darkest of days. It's only when you need hospice care for yourself or your family that you realise how important it is.
"Mark was in the hospice for almost seven weeks and while he was there nothing was too much trouble. He spent the last weeks of his life in a lovely room and as much time as he could in the gardens where we often ate breakfast together. Friends and family visited him and we even had a barbecue there for our 17th wedding anniversary.
"None of this would have been possible without support from local people. This is why I am backing the Light for a Life campaign."
Mark was diagnosed with a rare type of cancer in 2017 and received both chemotherapy and radiotherapy. However, soon after having treatment, he was told that the cancer had spread and he had a few months left to live.
He spent the last seven weeks of his life on the hospice's inpatient unit where he passed away aged 56 in July 2018.
Mark loved bird-watching and was a keen golfer. He was a firefighter before spending most of his life working in the building trade. Between them Jacqueline and Mark have 4 children and five grandchildren.
Light for a Life ceremony
Jacqueline made a Light for a Life dedication in Mark's name last year and will be doing the same this year. She will also be attending the Light for a Life ceremony at the hospice on Tuesday, December 3rd when thousands of lights are switched on on a huge Christmas tree to represent the dedications made. All names are also entered into a Book of Dedications as a permanent tribute.
The Light for a Life appeal runs until the twelfth day after Christmas. Up until then anyone can make a dedication whether or not their loved one has a direct link to the hospice.
The Light for a Life ceremony will be held at the Hospice on Kildare Street. A short service of about 30 minutes will be held featuring Christmas carols, hymns, music from Trinity Girls Brass Band and readings. The Christmas tree lights will remain on until January.
Christine Edwardson, Community Fundraiser, said: "Light for a Life is a special fundraising appeal for us. It is an opportunity to keep memories of loved ones alive or give thanks for a happy event, such as a wedding or birth. People who make dedications are helping to ensure that patients from Wigan and Leigh living with incurable illnesses will be able to access the specialist care they need."
Dedications can be made online at www.wlh.org.uk. Forms are also available from Wigan and Leigh Hospice shops, the Hospice reception, some GP and dentist surgeries and other locations around Wigan Borough. Dedications can also be taken over the phone on 01942 525566. A separate form should be completed for each dedication.