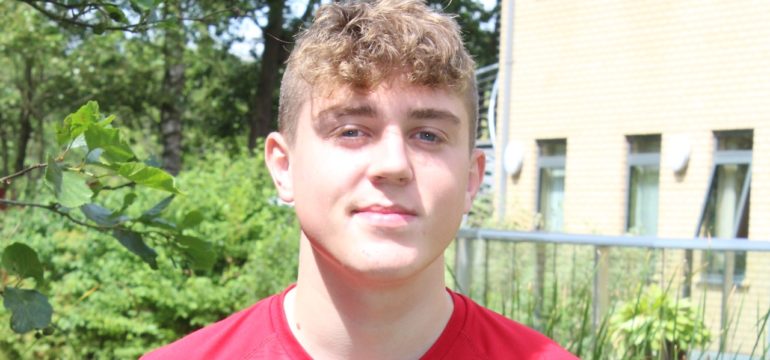 A 15-year-old schoolboy from Leigh will run the Leigh 10K in memory of his grandad.
Elliot Reeder is running to remember his grandad Michael Callaghan who he describes as his 'best friend'.
Westleigh High School pupil Elliot will be taking part in the race on Sunday, August 12th, to support other local people with life-limiting illness by raising money for Wigan and Leigh Hospice.
His grandad died in March this year age 76 after being diagnosed with a brain tumour just a few weeks previously.
The hospice's community nursing teams supported Mr Callaghan and his family for 4 weeks until he died at home in Leigh.
Elliot said: "I enjoy running and I think it will be a good way to remember him and to raise money for the hospice because it helped my grandad and my family so much.
"He'd been my best friend since I was a little boy. He took me out everywhere, picked me up from school and we went watching Leigh Centurions together – I'm a huge fan and so was he."
Elliot's mum Sue Callaghan is a Healthcare Assistant on the Inpatient Unit at Wigan and Leigh Hospice.
She said: "From December last year we knew he wasn't well – he was showing signs of forgetfulness and his walking was not right. There were different signs that we as a family noticed. He was referred to Salford Royal and diagnosed with a brain tumour on February 5th and was operated on on February 13th but it wasn't successful. They got into difficulties in theatre and had to stop the operation.
"After that nothing more could be done so we wanted to bring him home in line with his wishes. He was referred by Salford Royal to the hospice for end of life care. Katie from the Hospice Nurse Specialist team came out and the Hospice In Your Home team provided overnight stays which were a lifeline.
"I'm so proud of what Elliot is doing and I think his grandad would have been very proud too."
So far Elliot, who is hoping to complete the Leigh 10k in 45 minutes, has raised £550.