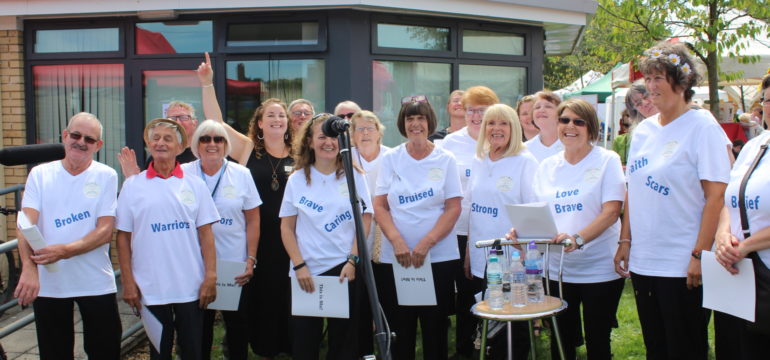 THE SOUND of music is ringing through Wigan and Leigh Hospice with the launch of a new choir.
The choir was initiated by the Oak Centre which is a day therapy service open to local people with a life-limiting illness and their primary carer.
Patients, their carers and families, volunteers and staff are all invited to take part in the choir which practises every Friday afternoon.
The choir is being taught a variety of songs by Abi Smith from personal support service Living With Life including Lean on Me and This Is Me from the hit film The Greatest Showman.
Oak Centre volunteer, Christine Adams, 66, from Hindley, said: "The choir takes your mind off your problems and help you feel part of a little community. We've only been together for a few weeks but we are having such a laugh and so much fun. There are a range of different abilities but we all help each other along.
"Abigail who runs the choir is inspirational in the way she keeps us all together and she's drawn a lot of people out of their shells."
Angela Tate, 64, from Hindley is an Oak Centre user. She said: "I've always had a love of music and loved signing but after I left school there wasn't the opportunity to join a choir. When I heard that the choir was starting here I said I fancy that. It makes you pull together as a group and it really lifts you up – I feel on a high afterwards."
It is planned that the Oak Centre Choir will perform at the annual Garden Party held in the hospice grounds on Saturday, August 4th.