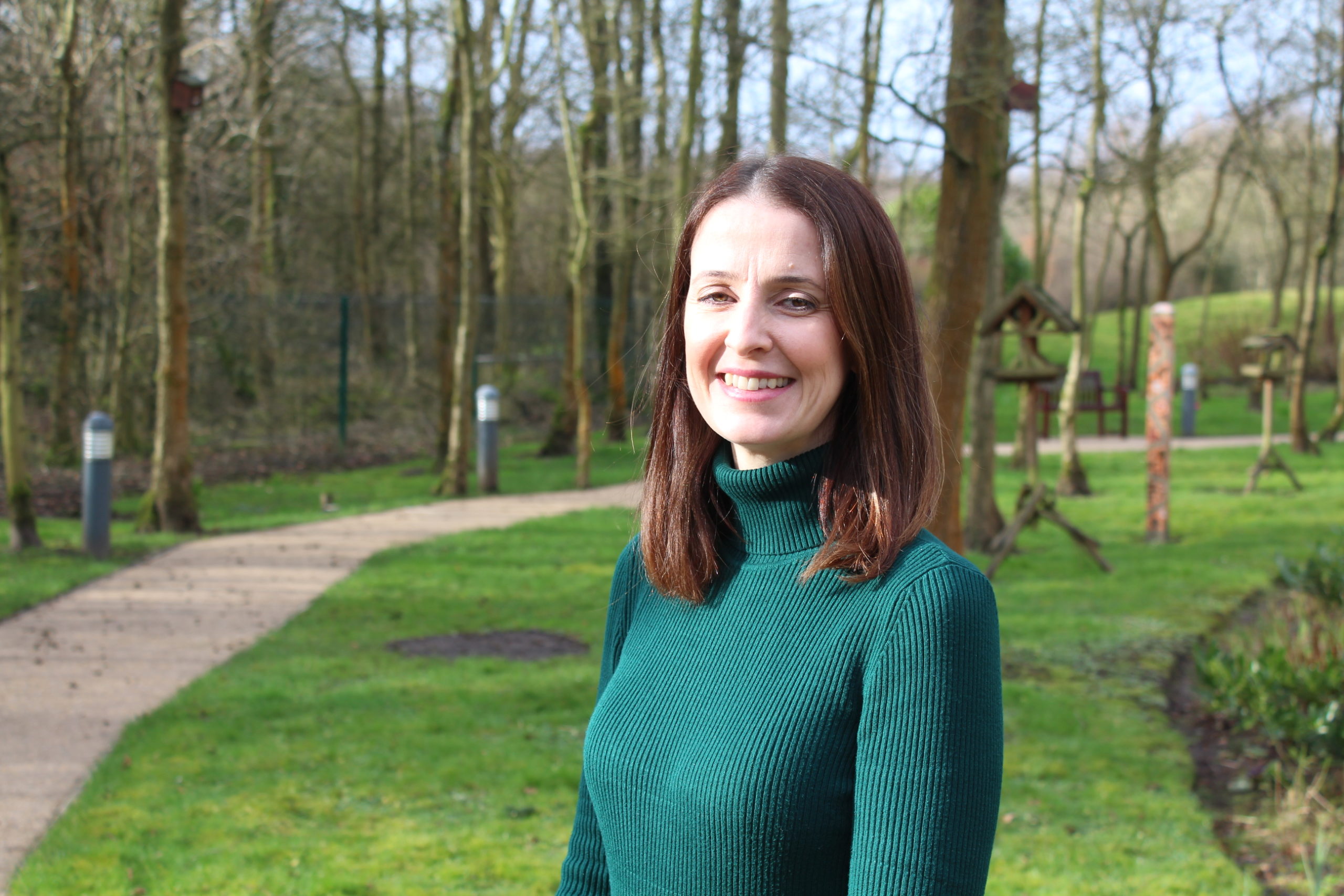 THE COST of keeping Wigan and Leigh Hospice open is around £5million every year. About 30 per cent comes from the NHS which means around £3.5million has to be found every year.
Just over half of the hospice's income comes from fundraising, the hospice's shops and the hospice lottery.
Kate Gaynor, Head of Income Generation, said: "We have a small but motivated team which wants to raise as much money as it can to make sure that the hospice can continue to run all of our services.

"Fundraising is a challenge – especially when you're a small charity trying to compete with national organisations – and we couldn't do what we do without the support of our fantastic local community.

"Throughout the year our fundraising team arranges lots of events such as our Manchester to Blackpool Bike Ride and a Sky Dive. The team also supports local people who hold fundraising events; they visit schools, businesses and community groups and spread the word about the hospice's vital work.

"We need people to support our fundraising and join our Lottery which is really important as it gives us a regular income. This reliable source of funding means we can better plan our services.

"Importantly, we also need people to volunteer their time. We're so proud that our shops are run entirely by volunteers. It is rare for charity shops to be staffed entirely by volunteers and it means that more money is raised for patient care."
One of those volunteers is Jill Hodson from Standish. Jill is Shop Co-ordinator at the charity's Standish shop on Market Street.
Alongside her Deputy Co-ordinator former businesswoman Jill runs this successful shop which opened in September 2018 after moving from Cross Street.
She is in her 13th year as a volunteer and her tenth as Shop Co-ordinator.
Jill said: "I was always in the Girl Guides and I spent the last ten years as a commissioner for them. I also ran a business before I retired so I just can't sit still – when my husband married me he said he knew he'd be well looked after!

"When the Standish shop opened I went in and offered my services. My brother in law had been at the hospice a year earlier. Now I can't imagine life without doing this – it's just part of me.

"I like the company of the other volunteers and the customers. It's a friendly shop and we know a lot of the customers by name. You get a satisfaction out of knowing that you have made a contribution to a cause like the hospice – none of us know when we might need it. And, having had my experience with my brother in law, I know that it's a wonderful place.

"People are very generous and they bring us good quality items but to do things properly and keep a nice looking shop we need about six volunteers for every shift and we are short – particularly on Monday afternoons and Saturdays."
The hospice has 13 shops across the Borough as well as a shop in Bygone Times and online shop on eBay and Etsy.
Events are a key part of generating income to help support patients and their loved ones.
Christine Edwardson, Community Fundraiser, said: "Our biggest events are the Manchester to Blackpool Bike Ride and Light for a Life but we'd really like to grow our Corporate Challenge and our Wigan and Leigh Bubble Rush which was an absolute blast last year and is back for September.

"Our local community is really the key to making our events work. As well as attending our hospice events local people, and particularly the families and friends of patients, organise all sorts of fundraising activities to ensure that others can receive the care their loved one had."
In January Katie Ratcliffe, 40, from Hindley organised a Disco Bingo fundraising event to raise money.
She said: "I have lost both my parents to cancer. The hospice cared for my mum in her final weeks of life and supported me and my sisters through the hardest times of our lives in various ways and we will forever be grateful.

"I already supported the hospice with regular donations, the Light for A Life appeal and I play the hospice lottery. I've been to lots of the events too to offer support to others raising money and at the last event I attended I heard a member of the hospice team saying just how much it costs to run the hospice and wanted to do something more to give something back.

"I wanted to do something a bit different – something fun. And I found "disco bingo" – a very different approach to bingo. I was lucky enough to support from friends and the staff at Fatbird with planning the night and was given some generous raffle prizes from local businesses and friends.

"Fatbird in Wigan hosted the event and I was really pleased that we managed to raise an amazing £504.32."
Donations and gifts left in wills are also an important part of the hospice's income.
Kate said: "Hospices really are hugely reliant on general donations and on gifts left in wills and legacies. Even a small gift left in a will can make a difference to the lives of our patients."