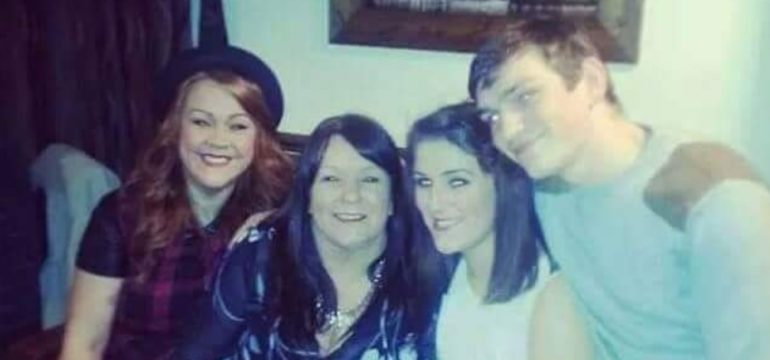 THE FAMILY of a 23-year-old Wigan dad will remember his life by dedicating a light as part of Wigan and Leigh Hospice's annual Light for a Life appeal.
The Jolley family from Hindley – mum Anita, 48 and Joe's sisters Katy, 33, and Chloe, 26 – will make a personal dedication to Joe who died on April 18th this year at the hospice just 4 weeks after being diagnosed with a rare and aggressive form of cancer.
The family launch the appeal in the same week that Joe's daughter, Tilly, turns 1 year old.
Every year the lives of loves ones are marked through the Light for a Life appeal by families across Wigan and Leigh as a way of remembering or to give thanks.
Katy, 32, said: "We are so pleased to launch Life for a Life for the Hospice this year. Making a dedication is a way for us as a family of keeping Joe's memory alive, which is especially important for his daughter who was so young when he passed away. At Christmas we'll all come to the Light for a Life ceremony and we'll carry on doing other things to remember him and to raise money for such a worthy cause.
"By coming to the ceremony we'll be with other people who are grieving as well and it will be nice for us all to come together. The hospice is a lovely place and, although there has been a lot of sadness there for us as a family, it's been a massive help and it's an amazing place."
Dedications are marked by a light on the hospice's Christmas Tree which this year will be switched on on Tuesday, December 4th at 6.30pm. Names are also entered into the hospice's Book of Dedications as a permanent tribute.
The Light for a Life appeal runs until the twelfth day after Christmas. Up until then anyone can make a dedication whether or not their loved one has a direct link to the hospice.
The Light for a Life ceremony will be held at the Hospice on Kildare Street. A short service of about 30 minutes will be held featuring Christmas carols, hymns, music from Trinity Girls Brass Band and readings. The Christmas tree lights will remain on until January.
Christine Edwardson, Community Fundraiser, said: "Light for a Life is very special to us at the hospice and to those who make dedications. It is a way of remembering those people we have loved and lost but also is a chance for us to celebrate a life or a joyful event, such as a wedding or birth.
"The Light for a Life ceremony is very moving and we welcome anyone who has made or wants to make a dedication to attend."
Dedications can be made by downloading a form from www.wlh.org.uk. Forms are also available from Wigan and Leigh Hospice shops, the Hospice reception, some GP and dentist surgeries and other locations around Wigan Borough. A separate form should be completed for each dedication.