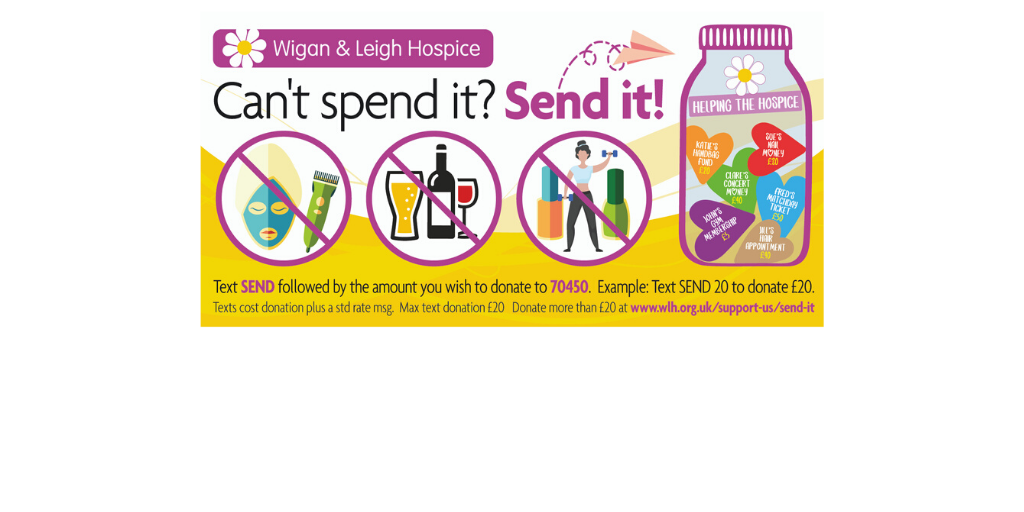 THE BOROUGH'S Hospice is urging local people to show their support following a drop in income caused by the global Coronavirus outbreak.
Wigan and Leigh Hospice has been forced to temporarily close all 13 of its shops and halt online sales. Door-to-door lottery collectors are no longer able to visit around 2,000 players and fundraising events have been either cancelled or hang in the balance.
The charity, which receives less than a third of its income from Government, is now asking people to send to the Hospice what they normally would spend on activities which are no longer possible, such as getting their hair done, going to the cinema or paying for gym membership.
Dr Alan Baron, Chief Executive of the Hospice, said: "We have had to make some very hard but crucial decisions in the last few weeks which will have a devastating impact on our finances.
"Help is needed now more than it ever has been in the 37 years we have been caring for the people of Wigan and Leigh.
"We are extremely concerned about the effect our drop in income will have at a time when the Hospice and our key workers are needed more than ever to provide support in palliative care and to relieve the burden on the NHS.
"This is a worrying time for everyone but particularly for our patients and their loved ones who were already dealing with a difficult time in their lives and now have added anxiety."
Eyebrows
Kate Gaynor, Income Generation Manager, said: "The majority of our usual income streams have dried up and we are now heavily reliant on donations and regular giving.
"This is why we are launching our Can't Spend it – Send it! fundraising campaign as an urgent appeal for funds. At the moment you can't spend £40 a month on your usual gym membership so why not send it to help Hospice patients? You can't spend £25 to get your eyebrows done but you can send it to help pay for a community nurse supporting a patient at home. The pubs are closed so you can't spend money on a round of drinks but you can send it to help your local Hospice.
"We know that these are hard times for many people and appreciate not everyone will be able to save. If you can, we would ask you to please consider lending your support."
To pledge support: