The Executive Team are responsible for the day-to-day running of the hospice. They are highly skilled professionals who are passionate about the work of the hospice.
Hospice Chief Executive, Jo Carby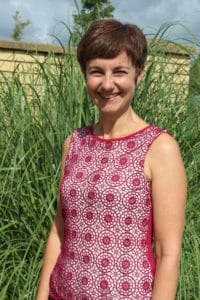 Jo joined the hospice firstly as Manager of the Hospice Nurse Specialists, a highly skilled team who care for patients in the last 12 months of life. She became Clinical Director at the hospice in February 2015 and was appointed as Chief Executive in March 2021.
Before she joined us Jo  spent three years as team manager at St Christopher's Hospice in London followed by a period as a Community Hospice Nurse Specialist at St Catherine's Hospice, Preston.
Clinical Director, Vicki McLoughlin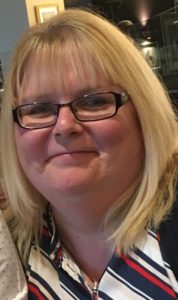 Vicki leads the teams responsible for the Inpatient Unit, Wellbeing Services and community nursing services which care for people with life-limiting illnesses who live in their own homes.
Vicki came to us from Salford Royal where worked for several years at a senior level with the palliative care teams in the acute, community and care home settings.
She has worked in palliative care for over 20 years in hospitals and hospices both in the UK and abroad.
Her career began at Bolton and Salford College of Nursing which was followed by degree studies at Liverpool where she was one of the first cohort to be awarded the Specialist Practitioner in Medical Nursing. She went on to study whilst working and raising her family to gain a PGCE, ENB Higher Award and a Masters of Science in Nursing.
Medical Director, Dr Anna Murray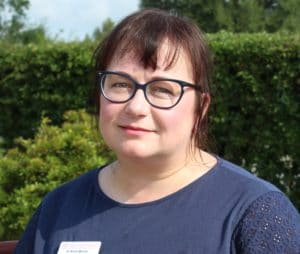 Anna studied Medicine at the University of Leeds, qualifying as a doctor in 1996.
She worked in hospitals in Yorkshire before moving to Manchester to work at St Ann's Hospice in 2000. She continued to train in Palliative Medicine in the North West, and has experience working in hospices, hospital palliative care teams and community palliative care services.
Anna began working at Wigan and Leigh Hospice in 2008, and became Medical Director in 2019. She leads the medical team, providing medical care for patients in the hospice Inpatient Unit, in Medical Outpatient Clinics and in their homes.
Her areas of particular interest within work include the safe management of medications, ensuring that patients with impaired mental capacity are cared for appropriately, and supporting patients with issues relating to intimacy and sexuality.